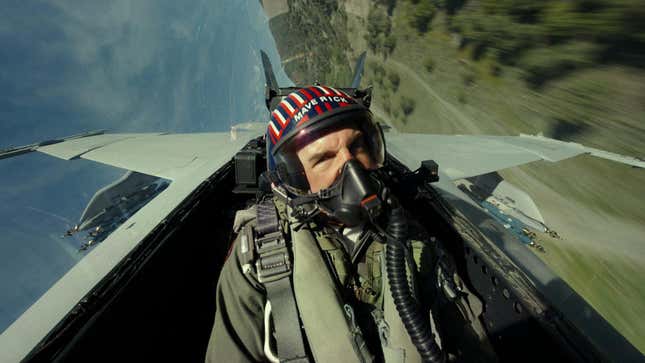 Australian police officer Dominic Gaynor has pleaded responsible to "carrying a firearm with disregard" and was sentenced to 100 hours of group service after he pulled a gun on a fellow officer who threatened to spoil Prime Gun: Maverick for him, Selection studies. It doesn't sound like Gaynor truly supposed to shoot the opposite officer, Morgan Royston, however on the similar time, pulling out a gun, whilst a joke, is not any laughing matter. From Selection:
The court docket paperwork reveal that Royston advised Gaynor, "I'll spoil it for you." Gaynor responded by telling Royston, "Don't spoil the film" and "I'll shoot you." He proceeded to take his glock [sic] out of his holster and "held it stationary for 5 seconds" whereas pointing it at Royston. Gaynor was allegedly laughing through the incident and his "finger was on the receiver and never the set off." His lawyer described the incident as "a case the place the skylarking and tomfoolery in an employment context has gone awry."
Royal Enfield Tremendous Meteor 650 | Jalopnik Evaluations
Royston reportedly didn't reply properly to his coworker pulling a gun on him, claiming the incident precipitated "overwhelming shock and concern." He additionally advised the court docket, "I've fully misplaced the belief I had and my admiration for the NSW Police Power. Once I see a police officer now, I really feel compelled to look at them and examine their hand will not be on their firearm."
Gaynor's lawyer, however, was extra involved with the harm that this conviction would possible do to his profession, saying it might "positively see him faraway from the police drive," and including, "That is going to value him dearly." Maybe Gaynor ought to have thought of that earlier than pulling a gun on a fellow officer. Since he didn't, he's simply going to need to take care of the implications of his personal cavalier perspective relating to gun security.